Fort Mill Band will host our annual Winter Concert featuring our Wind Symphonies on February 8th at 7pm in our auditorium. Join us for an evening for amazing and powerful music.
WIND SYMPHONY 2
Folk Song Suite                                                                    Ralph Vaughan Williams
Third Suite Robert Jager
1. March
2. Waltz
3. Rondo
A Longford Legend Robert Sheldon
1. A Longford Legend
2. Young Molly Bawn
3. Killyburn Brae
Sean Carney, Conductor
WIND SYMPHONY 1
The Sinfonians Clifton Williams
Tempered Steel Charles Rochester Young
Taiga Ilari Hylkilä
Of Our New Day Begun Omar Thomas
The Stars and Stripes Forever John Philip Sousa
Ren Patel, Conductor

Jennifer Hughes, Percussion Director & Jason Ford, Emcee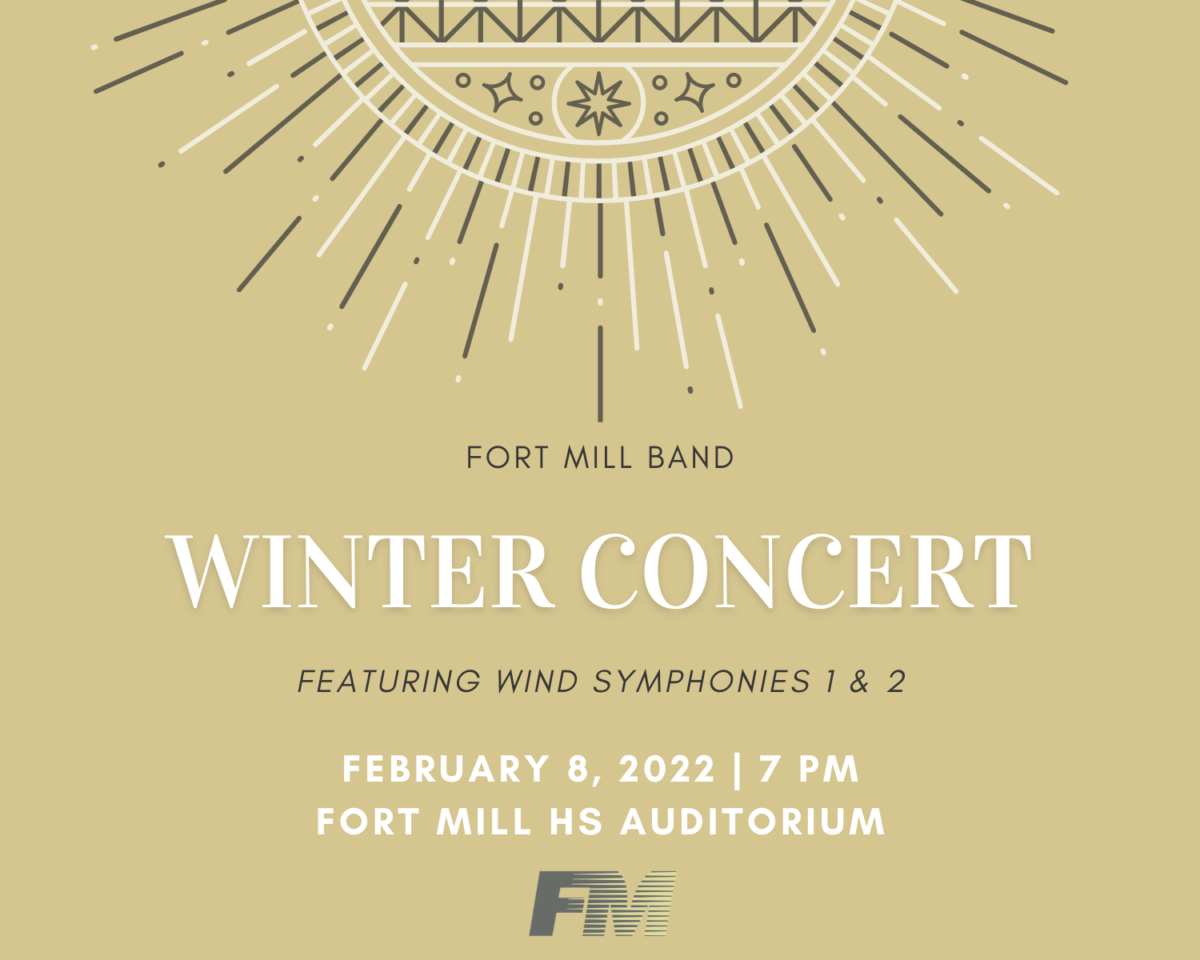 Are you on Facebook?