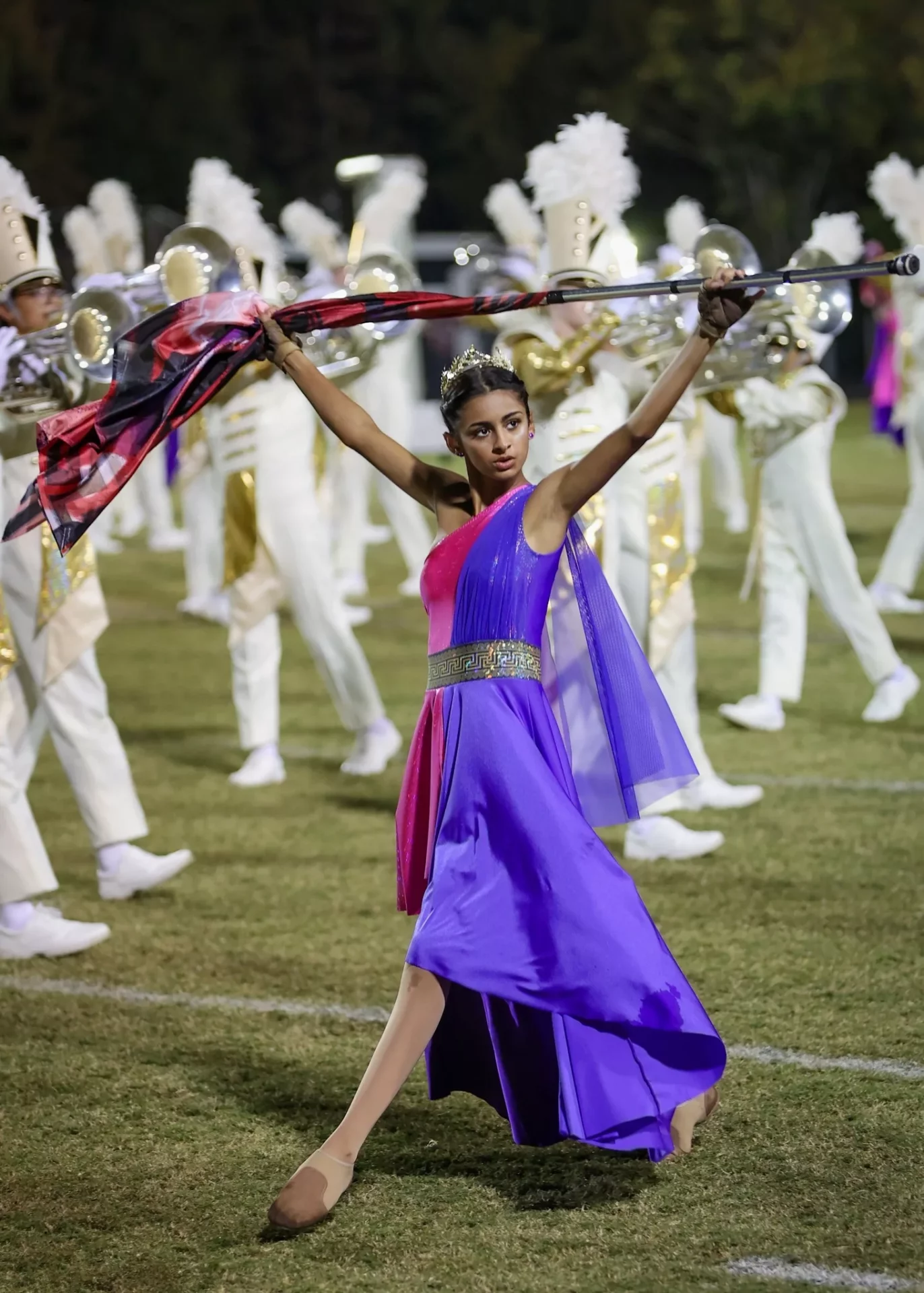 Looking to join a competitive, tight-knit, award-winning group to join? Look no further!
No experience required
Wear athletic clothes
Grades 8-12
Questions? Contact Mr. Winder (windert@fmsdmail.org)
Winter Guard
Interested in joining our award-winning winter guard program?
Learn more about this amazing group here!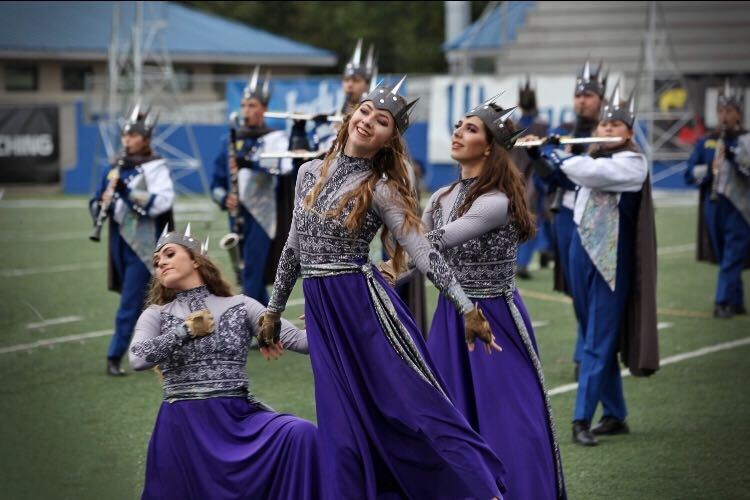 What is Color Guard?
In a marching band, the color guard is a section of the band that provides additional visual aspects to the performance. The color guard interprets the music that the marching band is playing via the synchronized spinning of flags, sabres, rifles, and through choreographed movements.
The color guard uses different colors and styles of flags to enhance the visual effect of the theme of the competition show. Within the band, color guard is often referred to simply as guard.
What is Winter Guard?
Winter guard is performed indoors, usually in a gym or indoor arena during the winter or spring season. Instead of performing as a visual accent to the marching band, each winter guard team picks its own music and performs exclusively. Winter guard teams are judged not only on talent and precision, but also on the creativity of their overall show.